Parenting Classes and Protocol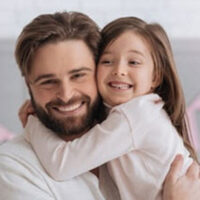 How To Improve Your Custody Case
There are dozens of things that you can do to improve your custody case. These include, but are not limited to, the following:
Picking up your children on time for activities and your parenting time;
Showing up on time to visitation;
Spending as much time with your children as possible;
Show a willingness to get along and work with your spouse or ex-spouse;
Show a willingness to make compromises with your spouse or ex-spouse;
Do not talk poorly about your spouse/ex -spouse behind their back to your children, or on social media; and
Do not reschedule time with your children. Make it a priority above everything else.
One more thing that will go a long way in showing that you are an excellent parent and caregiver is to take a parenting class, or to attend a court-mandated parenting class on time without skipping classes.
What Are Parenting Classes?
Parenting classes, which may be optional or mandated by the court, teach parents how to resolve conflict between each other. While not all parenting courses are the same, this is generally the ultimate goal. These classes tend to weigh heavily on teaching parents how to co-parent—to put aside their differences and become the best parenting team they can be—as well as to communicate with their children. Parenting classes also help parents create successful parenting plans, teach the importance of being on time and holding to schedules, and when necessary to build compromising skills. Mental health professionals can also help you understand certain issues about your child and family, and help make divorce or separation as easy on your child as possible, according to California Courts.
Why Parenting Classes are Important to Your Custody Case
A parenting class will only help you become a better parent to your child by learning skills to get along more fluidly with the child's other parent. By attending classes, you show the court that you are willing to work with the other parent. This is an important quality to have as a parent who wishes to gain or keep their custodial rights, or visitation rights.
Protocol of Court-Mandated Parenting Classes
Courts can require parents to attend a parenting class, before the divorce is finalized. These classes can range from general parenting skills to help a child cope with divorce, all the way to more intensive classes that deal with anger management, domestic violence, difficulties that teens may be facing, or parenting a child with special needs or challenges. Here in Santa Clara County, there are dozens of courses available that will meet your needs, and many have a sliding fee scale. A parent that refuses to take the classes, comes late, or misses classes is only harming their chances of receiving custody when the course is mandated by the court.
Contact a San Jose Child Custody Lawyer Today
Make no mistake, you can be denied custody or visitation rights if you do not show up to court-ordered parenting classes. It is in your best interest to adhere to any court orders during this time, and to reach out to an experienced San Jose child custody & visitation attorney at Foster Hsu, LLP. Call 408-841-7200 to schedule a consultation today.
https://www.fosterhsu.com/visitation-during-the-coronavirus/