Teens And Divorce: How To Help Your Kids Adjust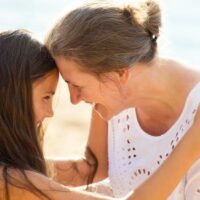 Getting divorced will always come with complications and intense emotions among the parties involved, and divorces are always more complex when the spouses share minor children from the marriage. While there are many helpful tips available for informing your kids about your divorce plans and helping them to understand what the divorce means for them, it is important to keep in mind that your child's age can have a significant impact on those discussions. It is especially important for parents with teenagers to consider ways of helping their teen to cope with the impending divorce, and to take steps to ensure that the divorce does not disrupt the teen's education or social development. According to Divorce Magazine, there are some key considerations parents can keep in mind when it comes to helping teenagers adjust, and our San Jose child custody lawyers want to discuss those ideas with you.
Listen to Your Teenager and Give Them an Opportunity to Voice Their Concerns 
Teenagers, especially older teens, will want to be able to still feel some control over their circumstances and will want to feel as though they can talk to you and be heard. It is important to give your teen an opportunity to voice any concerns, to really listen to them, and to take their concerns seriously.
Be Flexible When Possible with Your Teen 
When your teen wants to change plans, or wants to have a voice in certain family issues, it can be helpful to be flexible with your teen when possible. For example, if your teen says they are having a hard time adjusting to the other parent's house, or to a particular aspect of the current child custody situation, if it is possible to allow for some flexibility, you may be able to make things a bit easier for your child. At the same time, you should still set limits and be clear that your teen does not have the ability to govern child custody schedules or make broad decisions on their own.
Encourage a Healthy Relationship with Both Parents 
It is more important than ever to encourage your teen to have a healthy relationship with both parents—with you and with your ex. It is important to avoid making your child feel caught in between the two of you, or as though your child needs to choose sides.
Avoid Sharing Details of Your Divorce with Your Teenager 
With teenagers, it can be easy for some parents to lean on their older kids to discuss issues of the divorce or to vent about the circumstances. It is critical to remember that even if you are close with your teenager, you should avoid sharing any details that could negatively affect your teen or their relationship with the other parent.
Find a Therapist for Your Child 
Kids of all ages can benefit from therapy after a divorce, but teenagers in particular can benefit from a therapist with whom they can share their feelings and work with to understand their emotions. Therapy is especially important for teenagers who show signs of struggle after a separation or divorce, such as having difficulty in school, showing signs of anger, unexplained mood swings, a loss of interest in previous extracurricular activities, difficulty sleeping, and any other changes that are worrisome or suggest a possibility of anxiety or depression.
Contact Our San Jose Child Custody Lawyers Today 
When you have questions or concerns about any child custody issues in California, it is important to seek advice from a lawyer who can help. The experienced San Jose child custody attorneys at Foster Hsu are here to assist you.
Source:
divorcemag.com/blog/7-ways-to-help-your-teenager-cope-with-divorce-part-1