Ways Of Easing Your Child Into Shared Custody In Two New Households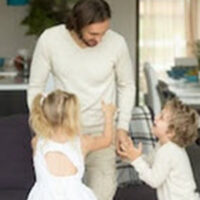 Children of all ages can struggle to adjust to two separate households after a divorce.  Feelings of insecurity can be exacerbated when both parents move on from the family home. The Bay Area is extremely expensive, and it is often difficult for either parent to retain the family home without paying high costs. Given the same, children from divorces in San Jose often have to adjust to two new houses or apartments, and the adjustment can be difficult. According to an article in Parents magazine, "moving from household to household means change, and kids are not known for welcoming disruptions to their routines."
What can parents do to make shared custody in two new households as easy and painless as possible? The following are great examples of ways you can help ease your children into a new shared custody arrangement following a separation or a divorce.
Fill the House with Familiar Objects 
As we noted above, children do not often respond well to change, and it can be helpful to make the new households as familiar as possible to your kids after a divorce. Even though both parents' spaces might be new, you can ensure that they are filled with objects that are familiar to your children, whether it is a comfortable chair where they like to read or a blanket that brings them comfort. When familiar objects are transportable—such as a blanket—you might consider making sure that your children bring that object between their new residences no matter which parent they are with at the time.
Let Your Children Make Decisions About Decorating Parts of the House 
Decorating a new residence after a divorce can be exciting in many ways, and your children can also get involved. When you allow your children to make some decisions about furnishing or decorating a new residence, they can feel more attached to the space. For example, you might allow your children to pick out furniture, or allow them to determine the color of their new room.
Try to Avoid Having Your Children Pack to Go from House to House
 Whenever possible, it is helpful to avoid having your children pack things to go between parents' residences. If your children are able to have anything that they need at each household, instead of feeling like they are currently packing to go between houses, both parents' residences will feel more like home and less like a place where they have to go and stay temporarily.
Keep Both Homes Relatively Equal
 Do not try to compete with your ex by buying your children objects or toys for your residence that they do not have at the other parent's residence. If you can avoid competing and you can keep things relatively fair and even between the households, your children may begin to feel more like both residences are their homes.
Contact a San Jose Child Custody Attorney 
If you have questions or concerns about child custody in California, you should get in touch with one of the San Jose child custody lawyers at Foster Hsu, LLP for assistance.
Source:
parents.com/parenting/divorce/coping/making-a-child-comfortable-in-two-homes/