Modifying a Child Support Order Due to Job Loss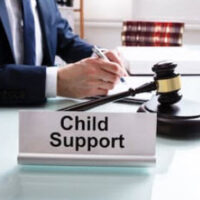 The Coronavirus pandemic has resulted in massive loss of life, and crippling debt and financial strain for millions of families. According to CNBC, 40 percent of low income families lost their jobs due to COVID. Middle income workers have also seen job loss and lower wages. This is a major problem for parents who have child support orders. Support orders and other court orders do not have to be set in stone. Every few years (or sooner in some cases), it may be necessary to take a look at a child support order to see if it is still relevant to your and your child's situation. Certain major life events may be reason to alter the order, either for a larger or smaller monthly payment. For example, one parent may come into a very large inheritance, or get a large pay raise. This could certainly have an impact on child support, whether the parent who now has more money is the paying or receiving parent. One of the most common reasons for a parent to request a support order modification is if they lose their job. In fact, if you lose a job and cannot find work to replace that source of income, the child support order can quickly put you in financial jeopardy of debt or bankruptcy. Just as bad, if you simply do not pay the order, you may face harsh penalties.
Reasons for Modifying Child Support Orders
According to the California Courts, the following reasons are commonly used to modify existing child support orders:
One or both of the parents' income has changed;
One or both parents lost their jobs;
One parent has been incarcerated;
One parent has another child from another relationship;
The child is spending significantly more or less time with a certain parent; and
The child's needs have changed significantly, such as the cost of health care or education.
Do Not Wait Until It is Too Late, Or Simply Put Off Paying What You Owe
Probably the most common 'solution' paying parents have when it comes to job loss is to simply not pay what they owe, or promise to pay it back later. This is a bad idea, as you are required by law to make these payments, whether you lost a job or not. Any missed payments will result in a 10 percent annual interest rate. You need to take action immediately, preferably within days or weeks of losing your job, and request an order for support modification. Only once you have been granted this can you reduce your payments. This should provide you enough financial relief to continue paying your own bills before you find a new job, at which point the support order may be reversed and you will be asked to pay the full amount again.
Our San Jose Child Support Enforcement Attorneys Can Get Started On Your Case Today
If you lost your job or need to change the support order for another reason, you should discuss your situation with an experienced San Jose child support attorney immediately. Contact our San Jose child support attorneys at Foster Hsu, LLP, today at 408-841-7200 for a case evaluation.
Resource:
cnbc.com/2020/05/14/40percent-of-low-income-americans-lost-their-jobs-in-march-according-to-fed.html#:~:text=Menu-,40%25%20of%20low%2Dincome%20Americans%20lost%20their,jobs%20due%20to%20the%20pandemic&text=The%20U.S.%20unemployment%20rate%20hit,level%20since%20the%20Great%20Depression.
https://www.fosterhsu.com/family-law-emergency-rule-regarding-effective-date-to-modify-support-in-response-to-covid-19-pandemic/