The California Civil Codes That Protect Domestic Violence Victims' Housing Rights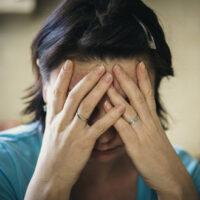 According to California Health Report, women who are victims of domestic violence are four times more likely to experience housing instability when compared to their peers. Having a safe place to shelter is an important key for victims to be able to escape violence and abuse, which is why California Civil Code offers some housing protections to victims.
California Laws That Protect Survivor's Housing Rights
California Civil Code Sections 1941.5 and 1941.6 state that a victim of domestic abuse can ask a landlord to change the locks and the landlord must comply within 24 hours of receiving a written request and either a court order or police report verifying the violence, assault, or stalking. If the locks have not been changed after 24 hours the tenant is allowed to change them but must provide the new set of keys to the landlord. If the victim shares an apartment unit with the abuser they may still change the locks. The abuser will still be responsible for their rent payments as long as their name remains on the lease.
California Civil Code Section 1946.7 allows victims of domestic violence, sexual assault, stalking, human trafficking, elder abuse, and dependent adult abuse to break a lease in order to find safer housing arrangements. A victim can move out of their rental at any time but must continue to pay rent to the landlord for 14 days after written notice is given. Notice must include documentation such as a copy of a restraining order, police report, or signed document from a nurse, psychologist, or other licensed professional.
California Civil Code Section 1161.3 protects victims from being evicted because of disturbances caused by the abuser. Sometimes landlords will attempt to evict a domestic violence victim because the abuser has caused damage to the property or because police have to show up to answer domestic violence calls. There are several protections in this civil code for both the victim and the landlord. For instance, if the landlord feels the abuser poses a risk to other tenants, they can still give notice and evict the victim. Similarly, if the tenant continues to invite the abuser to visit the property, the landlord may continue with the eviction process. However, the landlord must provide the tenant with at least three days to address the problem.
All of the previously mentioned civil codes require documentation such as a restraining order, police order, or signed document from an applicable licensed professional. It is important to note that this documentation must be no older than 180 days at the time when you submit it to your landlord.
Contact a San Jose Domestic Violence Attorney for Housing Help
If you are living with your abuser or they have access to your home, there are steps you can change to take that and regain your safety. Learning and executing your legal rights can be challenging, but the experienced San Jose domestic violence attorneys at Foster Hsu, LLP can help. Contact us to schedule a consultation today by calling our offices at 408-841-7200.
Resource:
calhealthreport.org/2020/06/25/for-survivors-of-violence-and-their-kids-a-push-to-prioritize-housing/
https://www.fosterhsu.com/warning-signs-of-domestic-violence/