Steps To Take In A No-Fault Divorce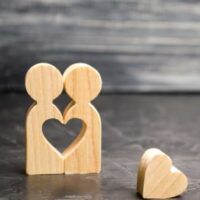 When you are planning to get divorced in California, you may be wondering about the type of evidence you will need to produce in order to show the court that a divorce is appropriate. You also may be concerned that you will need to convince your spouse to agree to the divorce in order for the divorce to occur. In short, California is a no-fault divorce state, which means that all divorces in San Jose and throughout the state are no-fault divorces. In other words, there is no need to prove that your ex is at fault for the marriage ending, and you will not need to produce evidence of fault in any capacity. Instead, to get a no-fault divorce in California, you will follow the general steps for getting a divorce under state law.
What steps do you need to take in order to get divorced in a no-fault state like California? You will need to take the following steps, and an experienced San Jose divorce lawyer can help.
Determine Your Eligibility to File for Divorce in California 
Before you can actually file for divorce in California, you will need to check to ensure that you meet the eligibility requirements based on residential rules. If you are planning to file for divorce in San Jose, you or your spouse must have resided in California for at least six months, and you must have lived in Santa Clara County for at least three months.
You should know that legal separations do not use the same residency requirement. Under California law, you can file for a legal separation in California the instant you move here. In addition, the residency requirements do not apply to ending domestic partnerships that are registered in California.
File Your Petition for Divorce and Pay the Fees 
Next, you will need to file your divorce papers and pay the appropriate fees, which range from $435 to $450. When you file for a no-fault divorce, you will not need to allege any fault. Instead, you will plead that irreconcilable differences caused the breakdown of your marriage. According to California law, irreconcilable differences "are those grounds which are determined by the court to be substantial reasons for not continuing the marriage and which make it appear that the marriage should be dissolved."
It is important to work with a divorce lawyer in San Jose from the moment you have decided to file for divorce. Your lawyer can determine whether you meet the residency requirements and can assist you with all aspects of the divorce moving forward.
Serve the Divorce Papers on Your Spouse 
After you file, you will need to have the divorce papers served on your spouse. You should know that, in a no-fault divorce state like California, you can get divorced even if your spouse does not want to get divorced.
Reach an Agreement with Your Spouse or Have the Court Decide Your Divorce Issues 
You will need to reach an agreement with your spouse concerning the division of community property, other financial issues, child custody, and child support. If you are unable to reach an agreement, the court will hear the issues and reach a decision about those matters.
Divorce Can Be Finalized After Six Months 
Following a waiting period of at least six months, your divorce may be finalized.
Contact a Divorce Attorney in San Jose 
If you have questions about the no-fault divorce process in California, you should contact one of the experienced San Jose divorce attorneys at Foster Hsu today.
 Sources:
selfhelp.courts.ca.gov/divorce-index
codes.findlaw.com/ca/family-code/fam-sect-2311.html