Divorce Filings After The Holidays: What You Should Know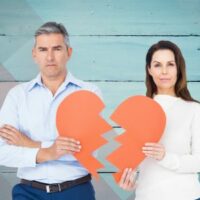 If you are considering the possibility of filing for divorce after the holiday season ends and just after the New Year, you are not alone. According to an article in Reader's Digest, January has become the most popular month for divorce filings, with more people filing for divorce in January than in any other month of the year. As such, "January has unofficially been dubbed Divorce Month," the article in Reader's Digest reports. Why are there so many divorce filings immediately after the New Year? For many divorce filers, the holidays cement the decision to file for divorce in addition to the desire to make a change for the better and to get a fresh start in the New Year. If you are planning to file for divorce in January once the holiday season has ended, what do you need to know? Our San Jose divorce lawyers can provide you with more information.
Know the Divorce Filing Requirements in California 
If you plan to file for divorce soon after the holiday season, you should be sure that you are eligible for divorce in California. Under California law, either you or your spouse must have lived in California for at least 6 months before filing, and in your current county for at least 3 months.
Begin Planning for Your Divorce Now 
Anyone who is considering a divorce in the New Year should begin planning for the divorce process now. You should start to gather any important financial documents, including tax returns, pay stubs, W-2s and 1099s, banking and credit card account statements, purchase receipts for high-value items, insurance appraisals, mortgage documents, and other related materials. You will not want to rush to obtain copies of all of these documents, which will be essential for ensuring that community property is divided evenly between you and your spouse.
Determine Whether Filing Sooner Could Make Sense for You 
For some people, waiting to file for divorce can have more disadvantages than advantages. While many Californians who are considering divorce during the holidays want to wait until the festive season has ended to break the news to friends and family members, and even to break the news to their spouse, it may be worth considering an earlier divorce filing. At the very least, you should not wait until after the New Year to begin working with an experienced divorce lawyer in San Jose as soon as possible. Even if you will not actually file for divorce until January, a lawyer can ensure that you are taking all necessary steps now to have as seamless a divorce as possible in the New Year.
Contact a San Jose Divorce Attorney 
If you are trying to make it through the holiday season in order to file for divorce in the New Year, it is essential to seek advice from one of the experienced San Jose divorce lawyers at Foster Hsu, LLP as soon as you can. The divorce process in California can be extremely complicated, and it is important to begin working on your case as quickly as possible. Whether you want to file for divorce now or wait until after the New Year, our firm is here to help.
Sources:
rd.com/article/january-divorce-month/
leginfo.legislature.ca.gov/faces/codes_displayText.xhtml?lawCode=FAM&division=6.&title=&part=3.&chapter=4.&article=