Mistakes You Can Avoid In A High Asset Divorce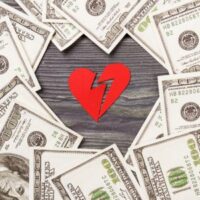 Divorces in San Jose and throughout California are complex regardless of the amount of assets the parties own. Indeed, divorces can involve complicated disputes involving property division and spousal support regardless of the couple's assets, as well as contentious disputes pertaining to child custody. Yet high asset divorces, also known as high net worth divorces, do often come with particular considerations. There is no specific amount of money that classifies a divorce as a high asset proceeding. Generally speaking, a divorce might be considered a high net worth divorce if the spouses own community property valued at around $1 million or more. At the same time, a divorce might be considered a high asset divorce if one of the parties has substantially more earning power or separate assets than the other spouse and a prenuptial agreement exists.
If you or your spouse own significant assets, or if you suspect you might be planning for a high net worth divorce, it is important to know about common mistakes so that you can avoid them. Consider the following tips from our San Jose divorce lawyers about errors to avoid in a high net worth divorce.
Do Not Make the Mistake of Assuming You Need to Litigate Your Divorce 
Many people anticipating a high asset divorce assume litigation is necessary since so much money is involved. In fact, many spouses in high asset divorces can benefit from divorce mediation, and they can resolve disputes more cost-effectively and quickly with mediation. You should not assume that litigation has any correlation to the value of assets in the divorce.
Do Not Make the Mistake of Hiring a Lawyer Without Experience Handling High Asset Divorces 
You should not make the mistake of working with an attorney who does not have experience handling cases like yours, including divorces involving complex assets. You can learn more about a lawyer's experience in a consultation, and you can hear more about how their experience would allow them to handle your high net worth divorce.
Do Not Make the Mistake of Trying to Hide Assets
 Never make the mistake of trying to hide assets. This can be more common in high asset divorces where a substantial amount of property is at stake. However, you can face significant penalties.
Do Not Make the Mistake of Forgetting About Potentially Concealed Assets 
Just as you should not try to hide assets, you also should not forget about the possibility that your spouse may have attempted to conceal assets. When spouses own a significant amount of diverse property, it can be difficult to know with certainty whether certain assets are missing unless you work with a forensic accountant.
Do Not Make the Mistake of Forgetting About Tax Consequences of Property Division
 When you are advocating for certain community assets to be distributed to you, do not forget about the tax consequences. Keeping your marital home, which could be worth millions of dollars, could have significant tax consequences that you may not be thinking about initially.
Contact a Divorce Lawyer in San Jose 
When you are planning for a high asset divorce, it is important to discuss issues of property division and more with one of the experienced San Jose divorce attorneys at Foster Hsu, LLP.
Source:
leginfo.legislature.ca.gov/faces/codes_displaySection.xhtml?lawCode=FAM&sectionNum=2550