What Happens To Your Permanent Alimony Obligations If You Become Disabled?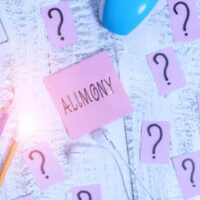 A lot of things about permanent alimony are outdated; some people even think that the option for courts to order a person to pay alimony to their ex-spouse every month until one of them dies should go the way of the 8-track player.  When courts began ordering permanent alimony, the vast majority of people with well-paid jobs and retirement pensions were men.  Not only have more women entered the workforce (although women tend to get paid less than men for similar jobs, an increasing number of women earn a higher income than their spouses), but jobs that pay enough to enable anyone to save enough for retirement have become vanishingly rare.  These days, everyone is broke – not just women.  Is it fair for courts to order permanent alimony in a society where everyone, regardless of gender, has to work until they collapse and will probably never be able to afford to retire at the standard of living they are accustomed to?  A San Jose divorce lawyer cannot single-handedly correct the economic injustice in our society, but can help you avoid an unfair alimony burden.
The Man Who Kept Bouncing Back from Adversity, but Not Fast Enough for His Ex-Wife
Ernesto and Edna married in 1980 and began divorce proceedings in 2001.  Ernesto worked in a correctional institution until a work injury forced him to leave that job.  He then began working as a delivery driver for the United States Postal Service, which employment he held when his divorce from Edna became final.  The court ordered him to pay Edna $750 per month in permanent alimony.  Ernesto then married his second wife, and they had a son together; after that divorce, he married his third wife.
In 2016, Ernesto lost his vision in one eye, which meant that he could no longer drive a commercial vehicle.  His doctor requested that USPS find him an alternative work assignment, but no such work was available, so Ernesto's only choice was to retire from USPS.  Ernesto applied for federal disability benefits and also began investigating technology that would allow him to study at community college in preparation for a new career, given his impaired vision.  He also asked the court to terminate his alimony obligation to Edna.  Both parties were 59 years old.
Edna's finances were far from transparent; most of her income was unreported.  She also had health problems that limited her ability to work, such as visual impairment and high blood pressure.  She lived in a four-bedroom house for which she paid the mortgage in part with alimony she received from Ernesto and in part, Ernesto alleged, from housemates who paid rent to her in cash.  He also alleged that she had worked a series of jobs that paid her in cash.  Ernesto and Edna also disagreed about the amount of Edna's monthly mortgage payment.  Meanwhile, Ernesto and his third wife rented a small apartment described in the court decision as an "in-law suite," and his 11-year-old son lived with them on the weekends.  Ernesto's wife worked for USPS part time; no full-time positions were available.
The court determined that both parties were financially disadvantaged (their expenses exceeded their income), but Ernesto more so.  It determined that it was reasonable to terminate Ernesto's alimony obligations.
Let Us Help You Today
A San Jose divorce lawyer can help you make a strong case that the court should stop requiring you to pay alimony to your ex-spouse.  Contact Foster Hsu for help with your case.
Resource:
scholar.google.com/scholar_case?case=16835601689695356415&q=divorce+steel&hl=en&as_sdt=4,5&as_ylo=2011&as_yhi=2021