San Jose Divorce Attorney
>
Blog
>
Divorce
>
Jet Set Divorce: Does Your Spouse Have The Right To Change The Forum Of Your Divorce Case To A Place That Is More Likely To Award Them Alimony?
Jet Set Divorce: Does Your Spouse Have The Right To Change The Forum Of Your Divorce Case To A Place That Is More Likely To Award Them Alimony?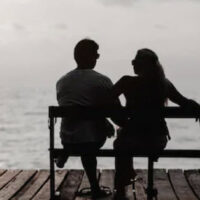 If you and your spouse both reside in California at the time of your divorce, then it is obvious that the California courts will have jurisdiction in your divorce case, but things get more complicated if only one spouse resides there, and even more complicated if both parties travel so frequently that there is more than one possible interpretation of where their legal domicile is.  In general, the spouse who files for divorce gets to choose which state's courts handle the divorce case, but of course, the other spouse has the opportunity to respond with reasons about why another state or country should have jurisdiction.  Even if there is an ongoing dispute about which state has jurisdiction over the property issues, the California courts will usually grant you a "status only" dissolution, meaning that they declare you legally divorced, even if there are still property issues to be worked out (this is what is happening in Angelina Jolie and Brad Pitt's divorce); California does not force people to stay in unhappy marriages just because the legal issues involved in the divorce are complex.  If you want to file for divorce in California even though your spouse resides elsewhere, contact a San Jose divorce lawyer.
California Court Rules That Couple Must Divorce in Finland
Fattaneh and Hannu lived beyond their means throughout their marriage.  When they met in the 1990s, Fattaneh was an immigration lawyer in Beverly Hills; she was divorced and had a minor son.  Hannu was a Finnish citizen who traveled frequently to California to seek opportunities to expand his family's businesses.  They had a civil marriage in Finland in 1999 after signing a prenuptial agreement, but they continued their careers in their respective countries, visiting each other or meeting in Marbella, Spain, where Hannu owned a condominium.  They also bought a condominium in Los Angeles for Fattaneh, and she sponsored Hannu's application for permanent residency.  They opened a joint bank account in California, and Hannu deposited $15,000 per month into it for Fattaneh's expenses.  Fattaneh stopped working in 2006 in order to spend more time with Hannu.
By 2010, all of Hannu's business activities in the U.S. had ceased, and the parties' relationship had begun to unravel.  Hannu relinquished his U.S. residency, turning in his green card at the U.S. Embassy in Finland; the only time he visited the U.S. after that was in 2011, to attend Fattaneh's son's law school graduation.  Hannu's problems with alcohol and irresponsible spending were getting worse, and he was borrowing increasing amounts of money from his mother and brothers.  Meanwhile, Fattaneh began borrowing from her own relatives.  Things fell apart in 2013, when Hannu's family found out about money he had borrowed from the family businesses and from his father's estate without their consent.  The parties agreed to divorce, and Hannu began treatment for alcohol abuse disorder; meanwhile, Fattaneh enrolled in a master's program in Spain.
The parties disagreed about which courts had jurisdiction over the divorce.  Hannu filed for divorce in Finland, where the parties had signed the marriage license and prenup.  Fattaneh filed for divorce in California.  The lawyer she had hired in Finland advised her that California was a better forum if she wanted alimony.  While Finnish courts have the option to award alimony, they do so in less than one percent of cases.  In California, the courts award alimony when, without it, the financially disadvantaged spouse would be unable to maintain the marital standard of living.  In Finland, by contrast, the social support system is so robust that it can accommodate people who would qualify for alimony in the U.S.  Finnish courts only award alimony as a form of restitution for financial harm caused by one spouse to the other, for what American courts call marital misconduct.  The California court ruled that Finland should have jurisdiction over Fattaneh and Hannu's divorce, if only because most of the relevant witnesses and experts in their case lived in Finland.
Contact Us Today for Help
When you and your spouse travel so frequently and no single place is home, it is virtually impossible to divide your marital property without the help of a San Jose divorce lawyer.  Contact Foster Hsu for help today.
Resource:
scholar.google.com/scholar_case?case=10575558513184471471&q=Korpivaara&hl=en&as_sdt=4,5