Common Myths About A Prenuptial Agreements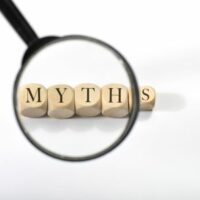 If you are getting married soon, you might have heard from friends or family members that you should consider a prenuptial agreement. Or, your soon-to-be-spouse might have suggested that you consider a prenuptial agreement. Over the years, prenuptial agreements have been stigmatized in some circumstances, and they are often misunderstood. There are many misconceptions and myths concerning prenuptial agreements, and it is important for you to have accurate information when you enter into an agreement with your partner. In short, prenuptial agreements, known as premarital agreements under California law, can provide a wide range of benefits to spouses regardless of their income level. Our San Jose prenuptial agreement attorneys want to dispel some of those myths and provide you with the information you need to make an informed decision.
Myth: Prenuptial Agreements Are Only for Wealthy People 
Fact: While many people assume that prenuptial agreements are only for the wealthy, it is essential to know that premarital agreements can provide many different benefits to spouses regardless of their amount of wealth or their socioeconomic status. Prenuptial agreements can allow spouses to protect property, but they can also allow spouses to avoid taking on the other spouse's debt, to protect retirement benefits they accrue during the marriage, or to protect potential inheritances. Prenuptial agreements can also allow parties of all economic backgrounds to clarify certain financial rights and responsibilities during the marriage.
Myth: Premarital Agreements Mean You Are Not Marrying for Love 
Fact: Much too often, spouses avoid entering into a premarital agreement because they are worried about the stigma and the myth that premarital agreements signify that you do not actually love your spouse or that you are getting married for the wrong reasons. In fact, premarital agreements are extremely important for any spouses, and they do not mean that you do not love your partner. Rather, premarital agreements mean that you are smart and responsible, and that you are thinking carefully about rights and responsibilities during your marriage.
Myth: Prenuptial Agreements Are Only Helpful If You Get Divorced 
Fact: Another common myth is that prenups are only relevant if you get divorced, but in fact, prenuptial agreements can address a wide variety of issues that can be relevant during the marriage. For example, prenuptial agreements can clarify how and when the spouses can use certain assets, and who has rights during the marriage to make decisions about particular assets.
Myth: Premarital Agreements Are Unlikely to be Enforced If You Do Get Divorced 
Fact: While there are certain issues that can render a premarital agreement in California unenforceable, premarital agreements that are carefully drafted and reviewed by the parties' attorneys are usually valid and enforceable.
Contact a San Jose Prenuptial Agreement Lawyer 
Anyone who is getting married should consider a prenuptial agreement, and it is important for both parties to have their own attorneys during this process. One of the experienced San Jose prenuptial agreement lawyers at Foster Hsu, LLP can speak with you today about your circumstances and can advocate for your rights in drafting a prenuptial agreement.
Source:
law.justia.com/codes/california/2017/code-fam/division-4/part-5/chapter-2/article-2/