Parenting Plans And Holiday Schedules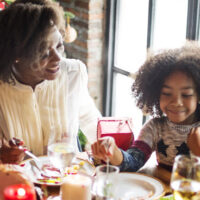 Whether you are going through a divorce and you share minor children with your spouse, or you are going through a stand-alone child custody case after ending a relationship with a partner with whom you share minor children, it is important to understand how parenting plans and holiday schedules work in California. As the California Courts explain, the term "parenting plan" is also known as a "custody and visitation agreement," and it is an agreement that the parents reach concerning child custody. In any parenting plan, the parents will need to focus on what is in the best interests of the child when deciding how time-sharing and important decision-making responsibilities about the child's education, health, and other significant issues will work. When parents work together to create a written parenting plan, it can become a court order that is signed by the judge.
One of the more complicated issues that can arise when parents are creating a parenting plan is the holiday schedule. What needs to go into a holiday schedule, and what issues should parents consider when it comes to the child's holiday schedule?
Children's Holiday Schedule Attachment
 When parents create a parenting plan, there are often elements that are specific to that family's needs. At the same time, parenting plans need to contain certain information, including details about physical and legal custody. California provides a number of supplementary forms that can help parents who are thinking about the parenting plan and what should go into it. One such form is the Children's Holiday Schedule Attachment. That Attachment includes some of the following information for parents to take into consideration:
Every calendar or government holiday and every school break (including, for example, Summer Break, New Year's Eve and Day, Halloween, Labor Day weekend, July 4th, Mother's Day, and Father's Day);
All family birthdays including the child's birthday and each of the parent's birthdays;
Arrangement for time-sharing, including options for split days, every year, even-numbered years, and odd-numbered years; and
Vacation arrangements including the number of times per year a parent can take a vacation with the child, how many days in advance one parent will notify the other parent of vacation plans, and whether the vacation can be outside the state of California or outside the country.
Important Considerations When Planning Holiday Schedules 
Parents can look at the Children's Holiday Schedule Attachment cited above to consider the various holiday dates they should be thinking about, and then they will need to come up with a plan for how they will share those holidays. The following are among the most common options for parents:
Parents will split the specific day every year, meaning for example that one parent will have the child for the first half of the day and the other parent for the second half of the day;
Parents will alternate years, with one parent having the child on odd-numbered years and the other on even-numbered years; or
One parent will always have the child on a particular holiday each year (such as Labor Day weekend, or Halloween).
Parenting plans allow for flexibility, so parents can decide on one of the above methods of determining a holiday schedule, or they can employ a combination of methods depending on the specific holiday.
Contact Our San Jose Child Custody Lawyers 
Do you have questions about holiday schedules and child custody? One of the experienced San Jose child custody attorneys at Foster Hsu, LLP can speak with you today.
Sources:
courts.ca.gov/15872.htm?rdeLocaleAttr=en
courts.ca.gov/documents/fl341c.pdf