Can I Keep Our Pet After The Divorce?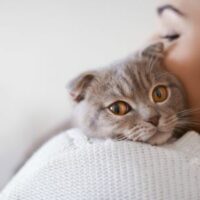 When most people think about issues of custody in a California divorce, they are considering the ways in which courts will need to make determinations about child custody because the spouses share minor children from the marriage. Yet pet custody can also become an issue in a California divorce, especially when the spouses share a beloved family pet. If you are wondering whether you will be able to keep your pet after the divorce, it is essential to learn more about how California pet custody laws work and what the implications of the law may be in your circumstances. One of our San Jose divorce attorneys can provide you with more information, and we can assist you with your pet custody case.
Recent Changes to California Pet Custody Laws 
When spouses divorce or seek a separation in California, the parties can ask the court to make a determination about pet custody, similar to how acourt might make a determination about child custody. A recently passed California law changed the way in which courts approached issues concerning pet ownership and custody. Rather than considering pets to be community property subject to distribution in much the same way as household assets or intangible property, the law now requires courts to take into account the care of the animal and allows courts to distinguish pets from other types of community property.
To be clear, pets are still considered to be property under the new law, but they are a different type of property from other assets associated with the parties. Here is what the law says courts can do in a proceeding for divorce or legal separation:
"[U]pon request of a party to proceedings for dissolution of marriage or for legal separation of the parties and notwithstanding other requirements for dividing the community estate of the parties, [a court is authorized] to assign sole or joint ownership of a community property pet animal taking into consideration the care of the pet animal."
Implications for Pet Custody in California 
While the California law does not go as far as laws in certain other states to allow courts to treat animals as minor children from the marriage in custody cases, it does allow courts to create shared ownership or custody arrangements for the pet in circumstances where parties receive joint ownership of the pet.
Will you be able to keep your pet after the divorce? Unlike other types of community property, your pet will not be valued and considered in relation to other assets and debts from the marriage. Instead, if you want to keep ownership of your pet, you can request that the court assign you sole ownership of the animal. If your spouse also requests ownership of the pet, you may receive joint ownership with an arrangement like a custody or visitation schedule in which you both share time with your beloved animal.
Contact a San Jose Divorce Lawyer 
If you have questions about pet custody or keeping your pet in your divorce, an experienced San Jose divorce attorney can discuss your circumstances with you today. Contact Foster Hsu, LLP to learn more about how we can assist you.
Resource:
leginfo.legislature.ca.gov/faces/billTextClient.xhtml?bill_id=201720180AB2274