Interspousal Transfer Deeds And California Divorce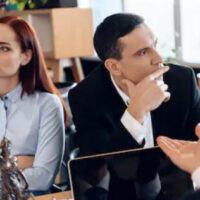 Even though California is a community property state where each spouse is entitled to receive 50 percent of the marital property in a divorce, this does not mean that dividing property in a divorce is simple.   At times, parties disagree about whether a certain asset is community or separate.  The reason for disagreement is that it is possible for a separate asset to become a community asset and vice versa.  For example, inherited money is a separate asset, but if you deposit it in a joint bank account with your spouse or use it to buy a house that you title in both spouse's names,  it is arguably community property.  One of the ways that married people change a marital asset into the separate property of only one spouse is through interspousal transfer deeds.  Interspousal transfer deeds can make things simpler in the event of a divorce or they can make things more complicated.  A San Jose divorce lawyer can help you decide whether to execute an interspousal transfer deed if you are planning to divorce.
Why People Use Interspousal Transfer Deeds
The  default presumption is that all property acquired or purchased by a married person during the marriage is community property, meaning that both spouses own it, regardless of whether both names are on the title.  If, for any reason, the parties want to declare a real estate property as the separate property of one spouse, they can sign an interspousal transfer deed.  These are some reasons that people sign interspousal transfer deeds:
One spouse wants to give the other spouse the house as a gift
They plan to divorce in the future, and they want as many of their assets as possible to be separate in order to simplify their divorce case
They do so for estate planning purposes
Ifeyinwa and David's Story
During their marriage, David and Ifeyinwa bought two houses, both of which were community property.  They began to live separately years before they filed for divorce, and they executed interspousal transfer deeds making David the sole owner of the house where he lived and Ifeyinwa the sole owner of the house where she lived.  When they divorced, their marital settlement agreement stipulated that David would sell his house and the couple would divide the proceeds.  Later, the parties disagreed as to whether the court should enforce this provision; David argued that the house was separate property, and Ifeyinwa argued that the stipulation implied that the house was a community asset.  In the end, the court decided that David should sell the house and keep the proceeds for himself.
Let Us Help You Today
A San Jose divorce lawyer can help you if you and your spouse have signed an interspousal transfer deed and are now trying to divide your marital property.  Contact Foster Hsu for help today.
Resource:
scholar.google.com/scholar_case?case=13016388764184362703&q=divorce+equity&hl=en&as_sdt=4,5&as_ylo=2011&as_yhi=2021