Recent Changes to California's Domestic Partnerships Laws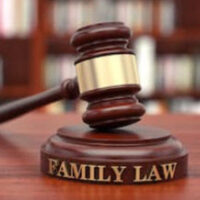 On January 1st, 2020, thousands of California couples were given an alternative to marriage, as reported by ABC 7 News. Up until this recent legislation passed, domestic partnership was reserved for same-sex couples (of all adult ages) and opposite-sex couples over the age of 62. Now, most couples, either LGBT or heterosexual, can become domestic partners, according to the California Secretary of State, except:
Blood relatives who are also not legally allowed to marry one another;
Anyone under 18 who does not have a court order and parental/guardian permission;
Incapacitated individuals;
Individuals who are currently married or in a current domestic partnership.
Reasons for Entering Into a Domestic Partnerships
Marriage is not for everyone. That should not prevent couples from living together and receiving many of the legal benefits that marriage provides. Common reasons for entering into a domestic partnership include the following:
Avoiding the religious and patriarchal themes surrounding marriage;
Not wanting to remarry after a divorce or being widowed;
Right to own community property (called marital property in marriages);
The ability for one of the partners to adopt the last name of the other partner;
The ability for either partner to take on a hyphenated name combining the two names;
Legal protections for the surviving partner if the other passes away;
Adopting the biological child of the other partner;
Legal rights of child raising; and
Health insurance benefits.
What a Domestic Partnership Still Lacks
Because the federal government does not recognize domestic partnership the same way that it does marriage, domestic partners:
Must file separate federal tax returns even if they file jointly for state taxes;
May not be eligible for federal employment benefits;
Cannot adopt a non-citizen child, jointly;
Cannot sponsor a non-citizen partner for citizenship, as a marriage can; and
May not have their California domestic partnership rights recognized in other state.
Terminating a Domestic Partnership
Domestic partnerships can either be terminated by filing a Notice of Termination of Domestic Partnership Form, or by initiating a dissolution proceeding in Superior Court. The dissolution of a domestic partnership has many of the same characteristics of divorce, including:
Property distribution;
Domestic partnership division of assets agreement, similar to a prenuptial agreement;
Child support;
Child custody and visitation; and
Spousal support/alimony.
A dissolution of domestic partnership may require the assistance of an experienced family law/divorce attorney, similar to a divorce. A domestic partnership attorney will ensure that community property, including debt, is divided equally; child support is set appropriately and custody and visitation are in the child's best interests; and that spousal support is provided in the proper amount.
Reach Out to Our San Jose Domestic Partnership Attorneys For Help Today
Whether you are considering entering a domestic partnership or marriage, or if you wish to dissolve the domestic partnership agreement or get a divorce, an attorney can help. Call the San Jose family attorneys at Foster Hsu, LLP for assistance today. To schedule a consultation, do not hesitate to call us at 408-841-7200.
Resources:
abc7news.com/domestic-partnership-california-domestica-in-ca-what-is/5805848/
sos.ca.gov/registries/domestic-partners-registry/frequently-asked-questions/