Protective Orders: Emergency Rule on Extension of Restraining Orders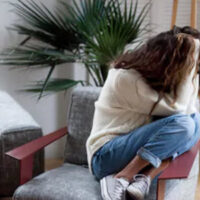 Protective orders/restraining orders are created to keep the victim safe by restricting the actions and movement of the perpetrator. According to the California Courts, a protective order may require the restrained person to keep a certain distance away from the protected person; stop contacting the protected person by phone, email, social media, or other forms of contact; move out of the residence that the protected person is currently living in; or relinquish the restrained person's right to own a firearm, for example. During the coronavirus, certain emergency rules have been created surrounding protective orders due to social distancing and shelter in place laws that have made normal court appearances much more difficult. A number of recent amendments were made regarding protective orders and extensions, which are set to change the current emergency rules that have been in place in the last few weeks. If you have a protective order against you, or you are a victim and have a protective order against another individual, it is important that you reach out to your attorney to discuss what these changes mean for you.
Request to Renew a Restraining Order
Until recently, under the COVID-19 emergency rules, courts were required to automatically extend long-term restraining orders that were due to expire during the state of emergency. However, due to a variety of issues—such as whether or not the protected person actually wants the long term-order extended—changes were made to allow protected individuals who want the order extended to have access to the court system via electronically, drop box, or in-person, and to let restraining orders where no extension is requested to simply expire. As such, the following is now true for the COVID-19 emergency restraining order renewal process:
Emergency protective orders made under Family Code section 6250 that are issued or set to expire during the state of emergency, must remain in effect for up to 30 days from the date they are issued.
Temporary restraining orders or gun violence emergency protective orders that are issued or set to expire during the state of emergency must remain in effect long enough to allow for a hearing on the long-term order, for up to 90 days.
Criminal protective orders set to expire during the state of emergency must be automatically extended by 90 days, until the matter can be heard in court, or whichever comes first.
Courts must provide a way for protected individuals or their attorneys to file a request for a temporary restraining order by physical location, drop box, or through electronic means.
A San Jose Protective Order Attorney Can Answer Your Questions Today
During the state of emergency due to COVID-19, individuals and their families have the right to remain protected through court-mandated protective orders. You have the ability to extend the order if it is set to expire, and the San Jose domestic violence lawyers at Foster Hsu, LLP can help you accomplish this. To speak to an attorney today, call to schedule a consultation at 408-841-7200.
Resource:
courts.ca.gov/1260.htm?rdeLocaleAttr=en