Handling Hidden Assets In A Divorce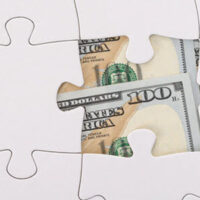 Getting divorced in California will require you to disclose all property to the other side, so that the Court can be properly classified your assets and/or debts as separate property or community property. As you might already know, California is a community property state. What this means is that there is an automatic presumption that all property acquired after the date of the marriage and prior to the separation will be classified as community property. Under California's community property rules, all of the assets and debts that are community property are owned equally by the spouses and thus will be divided equally between them in the event of a divorce. For a court to ensure that all community property is equally divided, it must know about all property.
In some situations, one of the spouses might try to hide or conceal assets so that they will not be classified as community property and divided in the divorce. If you have concerns that your spouse has attempted to hide or conceal assets, what should you do?
Gather All Financial Documents
One of the first steps in locating hidden or concealed property is to identify the asset through existing financial statements or other documentation you have. For example, by examining W-2s and tax returns from previous years, as well as investment and earnings statements, you may be able to determine that your ex failed to identify particular assets or lowered the value of certain assets when disclosing them. In examining shared financial documentation, you might also be able to locate an international bank account where your spouse has temporarily placed community property, real estate purchased in another state or country, or an asset transfer to a friend or family member of your spouse.
Have Property Appraised
Sometimes a spouse attempts to hide or conceal community property not by actually hiding the asset, but rather by hiding its true value. If your spouse disclosed a particular asset and indicated a value that is significantly lower than what you would expect, it will be important to have your own appraisal conducted. It is possible that your spouse worked with a friend who is also an appraiser to have the asset appraised at a significantly lower price than its actual market value.
Hire a Forensic Accountant
In many divorces in which one of the spouses has concerns about hidden assets, that spouse will work with their San Jose divorce attorney to hire a forensic accountant who will become part of the divorce team. A forensic accountant is a specialized type of accountant who has expertise investigating matters of misrepresentation and fraud. A forensic accountant can analyze an individual's finances, as well as any financial materials related to their business, to locate hidden assets and to uncover fraud.
Contact a San Jose Community Property Attorney 
When you are dealing with complex assets in a divorce and you have concerns about hidden or concealed property, it is critical to seek advice from a lawyer who can help you. You are entitled to receive your fair share of the community property in your divorce, and that will only happen if all assets are properly accounted for during the divorce process. You should contact a San Jose community property attorney at Foster Hsu today for assistance.
Sources:
courts.ca.gov/documents/fl160.pdf
leginfo.legislature.ca.gov/faces/codes_displayText.xhtml?lawCode=FAM&division=4.&title=&part=2.&chapter=1.&article=