Dividing Real Estate In A California Divorce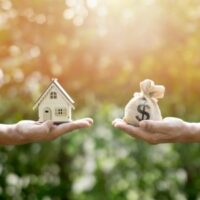 If you are getting divorced and own real estate — whether it is a family home, a vacation home, or rental property — it is essential to learn more about how real estate is commonly divided in a California divorce. As you may already know, California is a community property state. Accordingly, under California law, there is a presumption that any property acquired during the marriage and prior to the separation is community property, which means it will be split evenly between the parties. Real property acquired prior to the date of marriage or after the date of separation is typically separate property, although the issue of commingling assets can result in real estate purchased prior to the marriage having characteristics of community property. Separate property will not be divided, but community property will be divided.
Once real estate is properly classified, there are multiple options for dividing or distributing real estate that has been classified as community property. Our San Jose property division lawyers can explain.
Determining Whether Real Estate is Community Property or Separate Property 
First, it will be necessary to determine whether real property should be classified as community or separate property. In general, real estate that was purchased prior to the date of the marriage is separate property, while real estate purchased after the date of marriage is presumed to be community property. There are exceptions, such as for real property inherited by one spouse during the marriage, given to one spouse during the marriage by a third party as a gift or purchased with separate funds.
Separate property will not be divided. Any real property classified as community property must be divided.
Considering Commingled Property and Real Estate
Real property in a divorce often has characteristics of both separate and community property. When commingling has occurred, the court will need to determine which portion or percentage of the value of the real property is community property, and which is separate property. Real property that begins as separate property can often be commingled with community property since spouses might invest community assets (i.e., money earned during the marriage) into the real estate purchased by one of the spouses prior to the marriage, for example. Or, if one spouse acquired a mortgage on a property and made payments after the date of marriage (i.e., with community property), then commingling again has occurred.
This kind of commingling will not mean that the entire asset has become community property, but rather that a portion of its value must be divided between the parties as community property.
Options for Dividing Real Estate Classified as Community Property 
Once real estate is classified as community property, multiple options may exist for dividing it, such as:
Selling it and splitting the profits;
One spouse buying out the other spouse's value in the property; or
Doing a deferred sale of the property while one of the spouses continues to live in it with minor children.
Contact a San Jose Property Division Lawyer for More Information 
Dividing real estate in a divorce can be complex, but a lawyer can help with this process. Whether you have questions about the division of real estate in your divorce or you need assistance with property division more generally, you should get in touch with one of the experienced San Jose property division attorneys at Foster Hsu, LLP today to learn more about how we can assist you.
Source:
leginfo.legislature.ca.gov/faces/codes_displayText.xhtml?lawCode=FAM&division=4.&title=&part=2.&chapter=1.&article=