Dividing Cryptocurrency In Your Divorce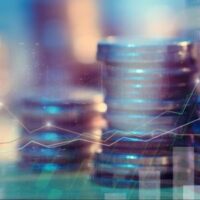 Handling complex assets in a San Jose divorce can present complications under any circumstances and no matter what type of assets are involved, but cryptocurrency can present new and complex issues in California divorce cases. While courts in California have dealt with various forms of intangible property in California divorces for years, cryptocurrency is relatively new, and it is gaining in popularity. As a result, many parties in California own cryptocurrency, and if it was purchased or acquired after the date of the marriage, it is most likely to be classified as community property and subject to division in the divorce. What are some of the central issues you will need to consider when it comes to dividing cryptocurrency in your divorce? Our San Jose divorce lawyers can say more.
Cryptocurrency is Gaining in Popularity
 While it might seem odd to consider the possibility of dividing cryptocurrency in a divorce, you should know that more and more Americans are investing in, trading, and using cryptocurrency, according to a recent NBS News poll. Indeed, recent survey results suggest that approximately one out of every five Americans has "invested in, traded, or used cryptocurrency," which is a "sign that digital assets continue to get more popular even as lawmakers warn of market risks and work to regulate the industry." That NBC News poll suggests that cryptocurrency is particularly popular among certain demographics, reporting that approximately 50 percent of "men between the ages of 18 and 49 said they have dabbled in crypto." Overall, more than 40 percent of Americans between the ages of 18 and 34 have used or traded cryptocurrency.
Given the way in which cryptocurrency is gaining in popularity, it is becoming a more common asset that must be divided in divorce cases.
Complications of Dividing Cryptocurrency in a Divorce 
Dividing cryptocurrency in a divorce can be more complicated than dividing other assets given the fluctuating market value of crypto. According to a recent report from CNBC, "nailing down the value" of cryptocurrency can be extremely difficult due to its volatility. As a result of the changing value of cryptocurrency, it may be necessary for parties to "prepare by adding some type of volatility formula into the divorce contract," according to the report.
Cryptocurrency can also present tax complications, so it is important for parties to consider issues like capital gains taxes when they are considering property negotiations. Cryptocurrency may also be more complicated to transfer than other types of traditional investments, so it is important for spouses who are divorcing and who own cryptocurrency to work with a lawyer who has experience in this area.
See Advice from a Divorce Lawyer in San Jose 
Cryptocurrency, including assets like bitcoin and dogecoin, can present many different types of complications for a divorce in California, from the valuation to the transfer of assets. It is especially important to work with an attorney who has experience representing clients in divorces with complex property and crypto to ensure that you are treated fairly in your divorce case and receive half of the community property. You should contact a San Jose divorce lawyer at Foster Hsu, LLP today.
Sources:
cnbc.com/2022/03/31/cryptocurrency-news-21percent-of-adults-have-traded-or-used-crypto-nbc-poll-shows.html#:~:text=One%20in%20five%20Americans%20has,at%20a%20rate%20of%2050%25
cnbc.com/2021/05/28/dividing-cryptocurrency-in-a-divorce-settlement-is-complicated.html