Can the Court Order You to Pay Spousal Support When Both Spouses Are in Dire Straits Financially?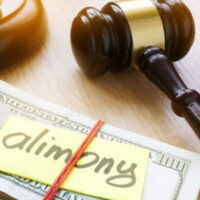 If your spouse is asking for Spousal Support (previously known as alimony) as one of the terms of your divorce, and you have been researching Spousal Support laws online, most of the example cases you find involve a financially stable man and a woman who depended on him financially throughout their marriage, either because the parties decided that she would be a stay-at-home mother or because she is unable to work for health reasons.  In fact, the courts can order Spousal Supprot in any situation where it would be impossible for the financially disadvantaged spouse to maintain a standard of living similar to what he or she enjoyed during the marriage without continued financial support from the wealthier spouse.  California Spousal Support laws are gender neutral, but as of 2021, most Spousal Support recipients are still women.  The court can order Spousal Support if both parties are employed, but their income disparity is big enough to warrant Spousal Support.  Likewise, it can order Spousal Support even if the couple had modest means during their marriage, and their post-divorce lifestyles are even austere.  A San Jose divorce lawyer can ensure that the Spousal Support award does not create an undue financial burden for either party.
Let Us Help You Today
A San Jose divorce lawyer can help you reach an agreement about spousal support even if neither spouse has much money to spare.  Contact Foster Hsu for a consultation.
Resource:
scholar.google.com/scholar_case?case=13690636568825240362&q=divorce+brown&hl=en&as_sdt=4,5&as_ylo=2011&as_yhi=2021